Learn How to Grow and Monetize
Your Social Media Following!
Discover How To Create Effective and Meaningful Content
To Attract Your Ideal Audience, and Nurture them to
become Raving Fans, Clients & Collaborators
Social Media Content is the most
effective way to build your online
brand and attract clients WITHOUT
spending money on ads or hiring a
brand strategist.
The right content that's clear and purposeful
is the best low-cost strategy to get people's
attention online.
Your social media presence is the most effective way to attract ideal audience online,
and when you combine that with the right content plan and strategy, you can nurture
your audience to become raving fans, clients & collaborators.
Learn how to
use social media
to attract
more clients
Start creating
content that's
in line with your
"brand"
Become a more effective
and influential artist/creative in your niche!
Take A Quick Peek Inside
Monetize Social Media workshop
There are 10 short videos (about 2-10 minutes each one) that you can study on your own pace, in your own time.
Worksheets so that you can take notes
(and apply what you learn!)
Why You Can NO LONGER AFFORD to Ignore
Monetizing your Social Media?
"Facebook is the most popular, costing people an average of 2 hours and
24 minutes each day. Youtube takes an average of 40 minutes per day.
Users spend an average of 30 minutes per day on Snapchat.
Instagram users are spending an average of 28 minutes on the platform daily."

- techjury.net as of July 2021
Billions of people are spending more and more
time on social media to consume and share content.
Let them see you. Let your potential clients and
collaborators see your work and hire you for their project.
How much does
it cost to hire a
brand strategist?
The average salary for a Brand
Strategist is Php 55,265 per
month in the Philippines.
How about a social media
manager who knows
what they're doing?
An average of
Php 25,000 based
on experience.
And how much time and money is it costing you every month by not creating
the right content, by not growing your social following, by not having
a clear plan and purpose online to attract your ideal clients?
Your investment
for Monetize Social
Media
Vlogging 101: How and where to start, even if you don't have fancy equipment
Worksheets (both printable and fillable)
*Bonus access to Husay Pro for 1 month for Q/A and support (valued at Php 599!)
Start Attracting the Right Audience,
Monetize Your Social Media and Enroll Today!
About Lucky
and DiscoverMNL
Founder of the Philippine focused leading food, travel and lifestyle social media blog site: Discover MNL with more than a million followers across all social media platforms.
Official Department of Tourism Ambassador and content partner.
Core speaker in the Zomato Summit for Restaurant owners in 2017, Asean Youth Summit Core Speaker in 2018, Resource speaker for digital marketing for Globe My Business' Lakbay sessions for Restaurant, Hotel and Cafe owners nationwide in 2018 and hosts workshops teaching restaurants on social media management, content planning and production.
Core speaker for the Department of Tourism's Digital Transformation Conference for 2018 tackling the issue on Influencing the Digital Nomad.
DiscoverMNL Awarded as top
food and travel blog in the
Philippines.
Launched social initiatives to
support Filipinos and local
businesses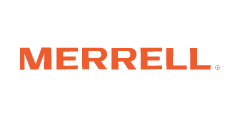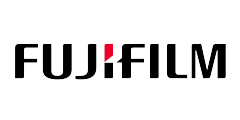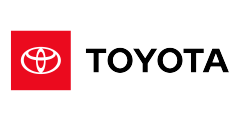 Husay Co. upskills artists and connects them to jobs in creative industries.
Helping Filipino artists to position themselves as experts and to propel them to create more
impact, income and freedom with their God-given talents and skills.
Some of our clients, partners, and mentors